I PROMISE YOU

INSPIRATIONAL POETRY COLLECTION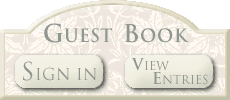 I Promise You

Not that life will be easy simply because I am here,

But that I will gladly take, at the very least,

Half the weight of any burden that you may carry;

Not that you will never be frightened or lonely -

But in the moments that you are,

I will remain

To hold your hand and whisper to you

  of my absolute love and devotion;

That at those times

When the sounds of this world,

Or maybe just the noises in your own head

Are too loud and too harsh -

I will hold you in the quiet of my heart

Where you can hear nothing

  but the suggestion of love and peace.

I Promise You -

That I willingly give my life for yours -

Because you and your life

Are more important to me

Than myself and mine..

.

Margaret Marie Lomio

Copyright 1993

Welcome and thank you for visiting our site...

Sign Our Guest Book !

Certain selections from the I Wish You Love collection

       are included in this Edition of I Promise You

             as requested favorites by our readers.

    We appreciate your caring enough to suggest them...

         "I Promise You transforms crisis and the chaotic

       into the stuff of celebration,

and finds the love beyond suffering

that gives her words genuine currency

and human life real meaning.

So many beautiful thoughts, so much love...  such great faith ! "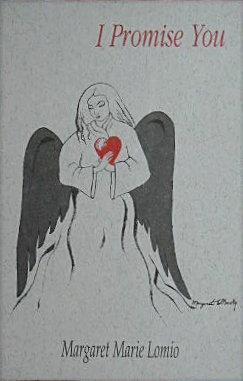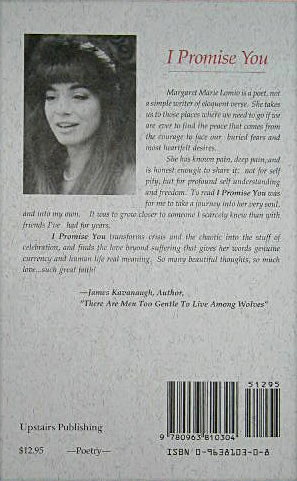 I Promise.Homestead.com2001,2002,2003,2004

Help save a pet, adopt now!

IPromise.Homestead.com©2001-2018
Margaret Marie Lomio©2001-2005